"What you'll find is that our products are usually not premium priced. Go ahead and price out our competitors' products. Add the features that you have to add to make them useful, and you will find that they are in most cases more expensive than our products."
The quote above comes from a person who's been inspiring entrepreneurs for decades up to this day.
You guessed it, that's Steve Jobs.
The mastermind behind one of the world's most valuable brands that has built its reputation through high-end devices claimed that his company's products were not as expensive as the price tag would suggest.
What Jobs said right there is the essence of the difference between HubSpot CMS vs. WordPress. What comes at an initially low price frequently entails high costs. And the other way around, the options that require a noticeable upfront investment often become more affordable in the long run.
How does this principle apply to marketing management and automation? Let's tackle this head-on.
Who needs a Content Management System anyway?
Before we proceed, you might wonder why invest in a CMS (Content Management System) in the first place. If so, ask yourself another question: "Who needs content?" Again, the answer is obvious: "Everyone."
You can use content to sell, promote your brand, nurture leads, educate customers… Well-crafted, audience-specific content will help you achieve any business goal if you know how and when best to use it. Here are several spectacular content success stories to prove that:
In December 2020, Spotify's annual "Wrapped" campaign covering multi-media content formats helped

increase mobile app downloads by 21%

within a week.
According to the 2021 Content Marketing Institute's

report

, 87% of respondents claimed that content marketing has helped them create brand awareness, while 81% said it made building credibility and trust easier.
The State of Video Marketing 2021

report

by Wyzowl revealed that video content had convinced 79% of people to buy or download software or an app.
Now that you see that content marketing can lead to off-the-charts ROI, we can go back to CMS.
CMS helps carry out a content strategy
We cannot speak of actionable content that sells without thinking about digital distribution channels. To ensure the right content reaches the right audience at the right time (cliché but true), you need effective systems and practices for content creation and distribution. Otherwise, all your efforts will go to waste, failing to bring the expected results.
A well-defined content creation strategy answers questions like:
What type of content pieces works well on your website?
Which topics perform best for conversions?
Which personas delve into what kind of information?
What stage of the customer journey are they at?
When your content marketing strategy depends on so many variables, there's much more that you need to do than just 'creating' and 'sharing' your assets. For example, who will take care of lead tracking and targeting? Follow-up campaigns? Newsletter sign-ups?
There's a whole bunch of tasks you need to attend to if you want to pull off your content strategy. Fortunately, choosing the right CMS can help you turn content into business value. But what does it mean 'right'?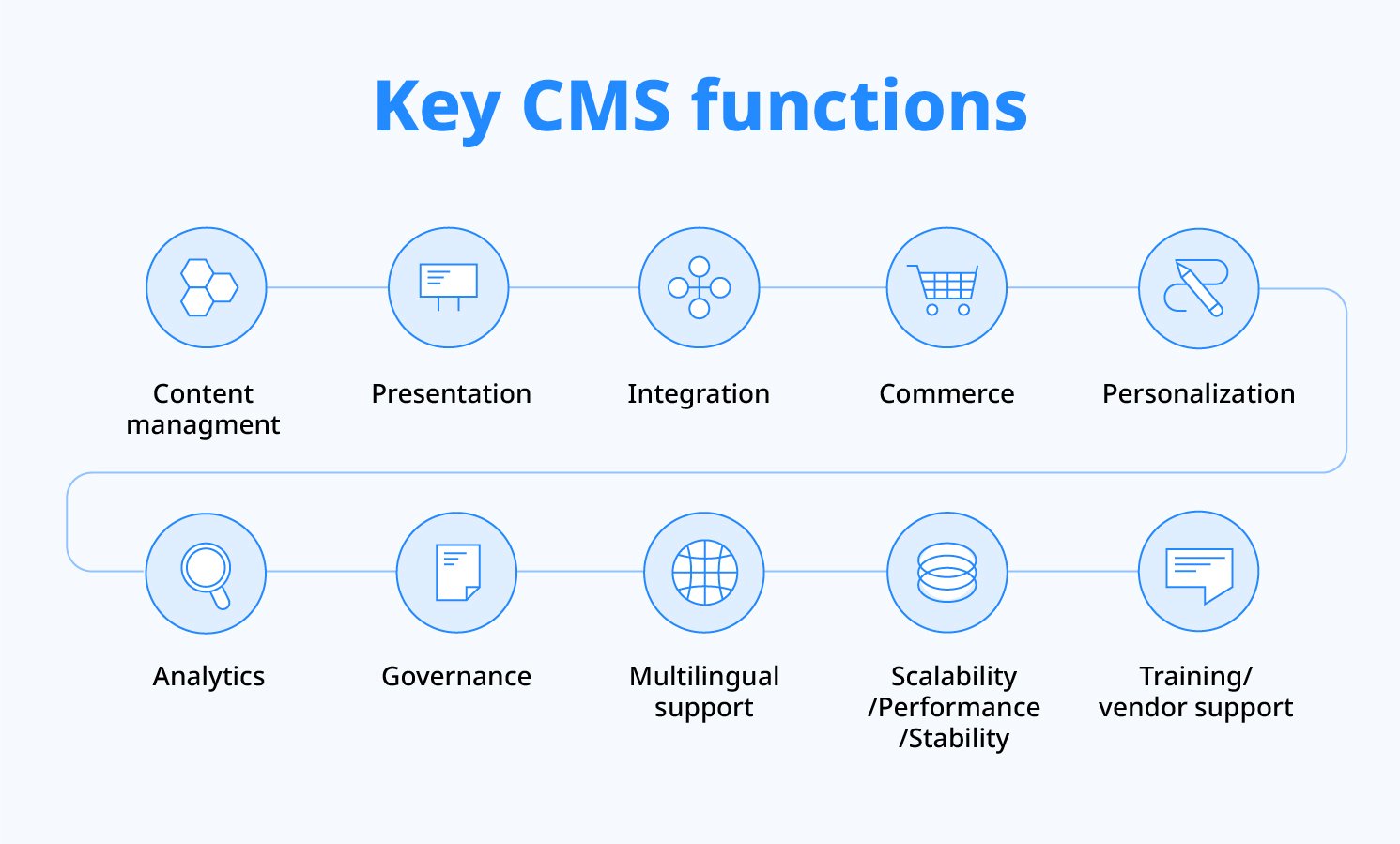 HubSpot CMS vs. WordPress CMS Head-to-Head Comparison
Let's get one thing straight: WordPress is second to none regarding popularity.
As of December 2021, 43% of all websites run on WordPress. It has an 18-year legacy as a blogging platform and serves as an open-source CMS system that users can instantly sign-up with to get their web show on the road.
The world's most ubiquitous CMS owes its popularity largely to affordability. WordPress itself is free, so all you need to pay to create a simple website is a hosting service (and custom templates if none of the free options suits you). That makes WordPress the CMS of choice for many small and starting businesses.
However, it's worth knowing that while in the beginning, WordPress might be enough for your website or blog, it's not optimized to serve more complex marketing needs. It requires many integrations, which often become painful and time-consuming. This is one of the reasons why investing in HubSpot frequently turns out to be a more affordable option. With that in mind, let's see how WordPress and HubSpot stack up with pretty basic features that help make your brand noticed online.
Mobile responsiveness and SEO
In WordPress, you must depend on third-party plugins (usually paid) to make your website mobile responsive. In contrast, pages created with HubSpot CMS are adapted to mobile displays by default.
Similarly, despite being a platform originally made for blogging, WordPress still requires a third-party SEO plugin (which, again, usually involves a fee) to optimize your website's search engine performance. On the contrary, in HubSpot, SEO optimization is a native feature – you get it out of the box, and all accounts have access to SEO recommendations in the page editor.
Content distribution and website analytics
The difference between the two CMSs becomes more prominent with every marketing task you want your website to perform.
Take, for example, adding CTAs or lead magnets to your website. These two elements are so tightly coupled with blogging for lead generation that you might think they come natively in WordPress. But, surprisingly, that's not the case! Instead, you must pay an additional monthly fee for a marketing automation tool to host and deliver your lead magnets through CTA forms on the WordPress blog.
Another feature hard to ignore in modern content marketing is data-driven decision-making and analytics. In HubSpot, the need to access detailed content marketing stats is met with the robust built-in analytics dashboard. This means you have a dedicated tab that details all content marketing data beyond what Google Analytics already tells you.
WordPress offers similar analytics capabilities, but again not on its own. You typically have to pay for a third-party plugin to gain insight into your marketing data. Again.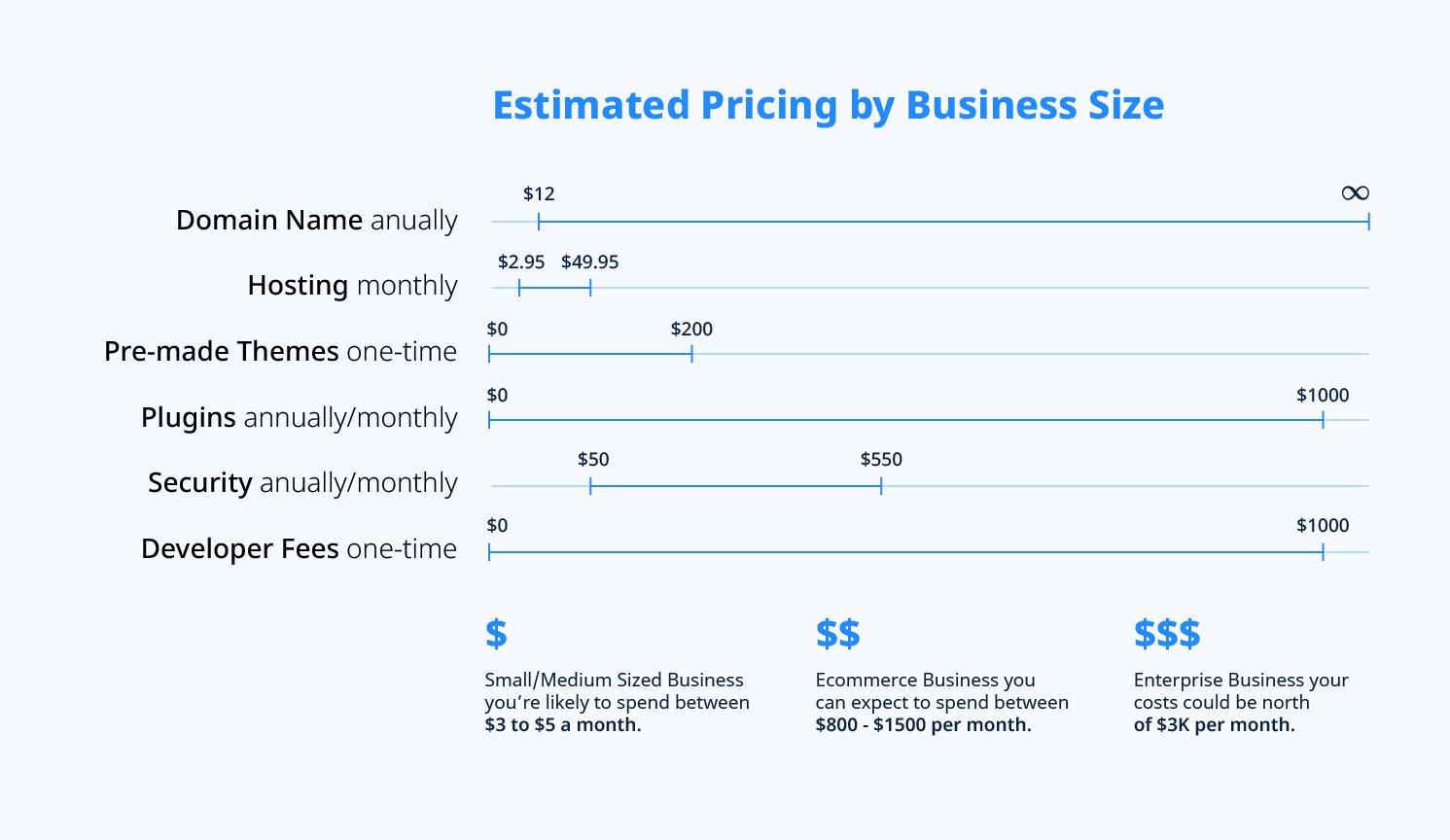 Why HubSpot?
Sure, as a HubSpot partner agency, we might be biased. Though not necessarily, since we also design and implement websites in WordPress if the customer insists. But what else makes us recommend HubSpot to many of our customers instead of WordPress? Here are a few benefits that HubSpot brings to the website development table:
#1: Keep everything in one place
Using a CMS like HubSpot allows you to keep all content, elements, and assets you need in just one place. The domain, hosting, email marketing, forms, redirects, and more can all be accessed with a single login. That's management made easy!
#2: Easily identify problems
Glitches are inevitable, and troubleshooting is the natural first step to getting past them. Still, if you use HubSpot, identifying the root of the problem will be much easier, thanks to centralized and easy access to all resources.
Another major benefit of using HubSpot is that most of the code isn't editable from the interface level. This results in fewer opportunities for things to break by accident. Besides, HubSpot is much easier for non-techies (think your sales, HR, and marketing team) or people with no CMS experience.
#3: Forget about the maintenance
As a SaaS platform, HubSpot mostly eliminates the need for heavy maintenance. All backend maintenance and updates are handled by HubSpot (or a partner like us). Besides, all users can use the company's round-the-clock support in case of any issues. No fuss and no worries!
Meanwhile, in WordPress, the price and complexity of maintenance tasks increase proportionately to the number of integrations you need to add. Not to mention that each plugin update risks crashing your entire website (never forget to back up your data before you update anything in WordPress!).
#4: Stay safe
Another benefit of a SaaS-based CMS like HubSpot is its built-in security system. Embedded safety features include a standard SSL certificate, web application firewall (WAF), and threat monitoring. On top of that, accessing the website for editing can be restricted using two-factor authentication or secure SSO login.
On the other hand, WordPress is an open-source platform that doesn't comprise any advanced security integrations. This, besides limited customer support, means that keeping your WordPress website safe and protected is almost entirely up to you!
#5: Get to know your customers
To help you learn more about your customer base, HubSpot CMS comes with HubSpot CRM (Customer Relationship Management) tool. It's a set of powerful functionalities like detailed reports on customer activity and deal tracking that provide you with a clear overview of the entire sales pipeline. The CRM is a natural complement to your website, allowing you to flawlessly manage user and contact records and reach out to them to generate new leads.
#6: Customize your page without coding
If building a stunning website seems daunting, you'll be relieved to hear that it couldn't be easier in HubSpot. That's because the CMS uses an intuitive drag-and-drop editor that lets you smoothly reposition website elements to make it your own.
Thanks to that, your marketing team won't rely on developers to add last-minute changes to the website. So, forget about HTML and CSS; instead, focus on crafting a seamless online experience that converts.
HubSpot CMS vs. WordPress CMS. An honest verdict
For many, WordPress has become a synonym for CMS over the years. From our experience, we can see that most businesses still prefer it, especially when new to the online world. Still, despite its rich customization features, low up-front cost, and huge popularity, WordPress isn't always the most optimal — nor the most affordable — solution out there.
We will even dare to argue that when it comes to a one-size-fits-all marketing CMS, HubSpot is the way to go. Its in-built inbound marketing tools, ease of use, centralized environment, and other features make the monthly subscription well worth its cost.
That's because if implemented correctly, HubSpot saves you money and makes you money. Would you like to find out how to make it work for you and choose the best HubSpot CSM pricing for your company? You know where to find us 😉