This just in: English is the number one global language, and it's no different on the internet. Still, most web users — 74.1%, to be exact — speak other languages, so deciding to go with a multilingual website is a no-brainer for online businesses.
The sheer volume of success stories makes a strong case for multilingual content marketing assets and websites. Take Revolut as an example: as recently as in 2015, what's now a globally recognized fintech giant was a humble start-up hiring around 30 people. In 2021, the company already offered its services to 12 million worldwide customers, largely thanks to content localization.
For another example, multilingual website and content jump-started the SEO efforts of the software company Trello. The redesign of Trello's website coincided with content localization into five new languages and a transition to HubSpot. The results? A 30% growth in organic traffic and a 15% increase in time spent on the website, with 40% of all traffic coming through the localized content.
Pursue website content localization or not? For and against
If, after reading this, you're already searching for an LSP and preparing for international expansion, you may want to hear one more thing: despite its many benefits, localization isn't for all businesses. Sometimes, it's worth weighing all pros and cons before heading for multilingual content marketing assets.
That's because entering foreign markets is no small feat. Like most business endeavors, localization can easily go wrong if you go full-in; for some companies, it can be overwhelming. That's why by sharing this article, we want to help you better understand the benefits of localization, learn how to check if your business is ready for it, and get started with HubSpot's multilingual content capabilities.
Why build a multilingual website?
Let's start with the fundamental question: what are the reasons for investing in multilingual content?
The easy answer is to offer goods or services to a much wider audience instead of being limited to a single market. However, other factors are also at play here, perhaps less tangible than simple customer base growth. Here are some key ones:
Better brand recognition and trust — By making your online assets available in multiple languages, you're sending a clear message: you put your customers first and invite them to engage with your business. As a result, it's much easier to attract a new clientele and turn a part of them into brand ambassadors.
Edge over the competition — Overseas expansion can also strengthen your position on the home turf. It demonstrates your ambitions and capabilities that can net you a financial and publicity advantage.
SEO boost — Website localization presents a whole new business opportunity for your business possibility. Namely that of being ranked for keywords in many languages, which — if done right — will lead to better searchability and positioning of your company online.
Customer retention — Around 75% of customers are more willing to return for another purchase if a business offers a localized shopping experience. That's because most of us perceive it as faster, and more convenient, and more trustworthy.
All these benefits lead to a simple conclusion — if you want to grow your business, some scope of localization is inevitable.
Is multilingual content marketing for me?
While the above is true for most businesses, there are two significant caveats: timing and strategy. Rushing headfirst into new markets without a plan and when your business is not yet ripe for expansion is a recipe for failure. On the other hand, diligent self-evaluation and knowledge of the localization process will help you decide if it's the right time to launch multilingual content.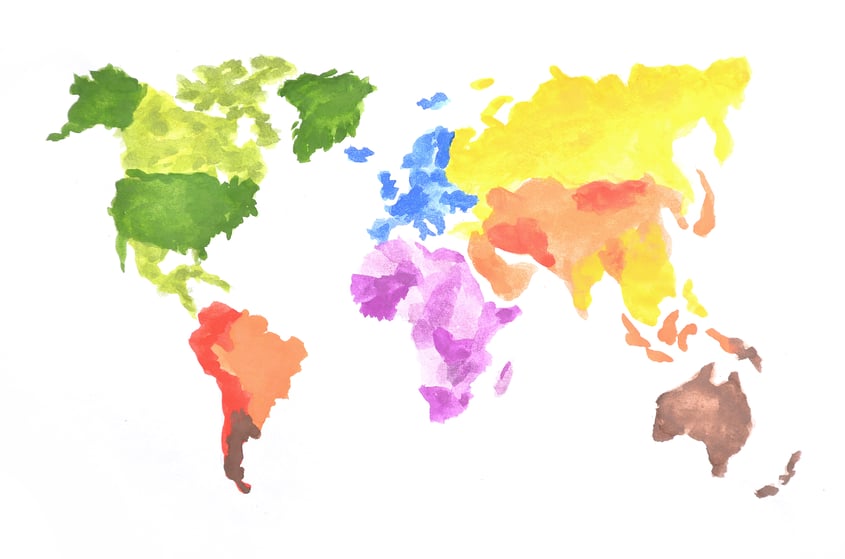 Most entrepreneurs are familiar with localization, but few have heard about globalization (g11n) and internationalization (i18n), and even fewer can distinguish between the three. This knowledge is vital because g11n and i18n both precede and enable successful localization.
Globalization includes all processes that enable your products and services to go global. For example, consider international shipping or universally appropriate branding that resonates with all cultures.
Internationalization is the preliminary stage of localization that represents designing and developing said products and services to be easily adapted to specific markets, i.e., localized.
These concepts and actions should be the foundation of your multilingual content strategy.
Before you plan, start with an assessment by answering these key questions:
Does your product and content answer the needs of potential foreign customers?
What competition will you face?
What are your goals, and how can multilingual content help you achieve them?
What are the benefits of localization, and will they outweigh the costs?
Identifying all processes and functionalities necessary for your product to function abroad as efficiently as it does at home is important. Make sure you have the staff and infrastructure to handle a new influx of customers. You don't want to spread yourself too thin—if you get overwhelmed at launch, this can result in a waste of resources and hurt your operations on the original market.
Once you know the specifics of your business, product, and target region, here are the key steps you need to take to get ready for localization:
Review the source content to ensure it isn't confusing or riddled with errors.
Assign a dedicated team or staff member to coordinate the localization process.
Find a reliable LSP with experience in the target market.
Prepare the files, as well as a localization kit and translation database.
Decide whether to create new content or reuse what you already have.
Set a realistic localization schedule and budget. Remember to account for unexpected challenges.
If all that seems daunting, that's because, well… it is. Of course, you'll gain more experience with each new market you enter, but to begin with, you want to make content localization as easy as possible — by using a good CMS.
How can HubSpot help me with content localization?
No matter how well-localized your content is, you'll need an efficient management platform. HubSpot CMS has all the necessary multi-language functionalities for that and more.
Blog posts, articles, and videos are the main attraction of your website, but it's the interface and other nuts and bolts of building a website that makes it functional. With HubSpot CMS, translating menus, headers, buttons, copyright policy info, and similar elements is as simple as cloning templates and entering the translation into appropriate fields.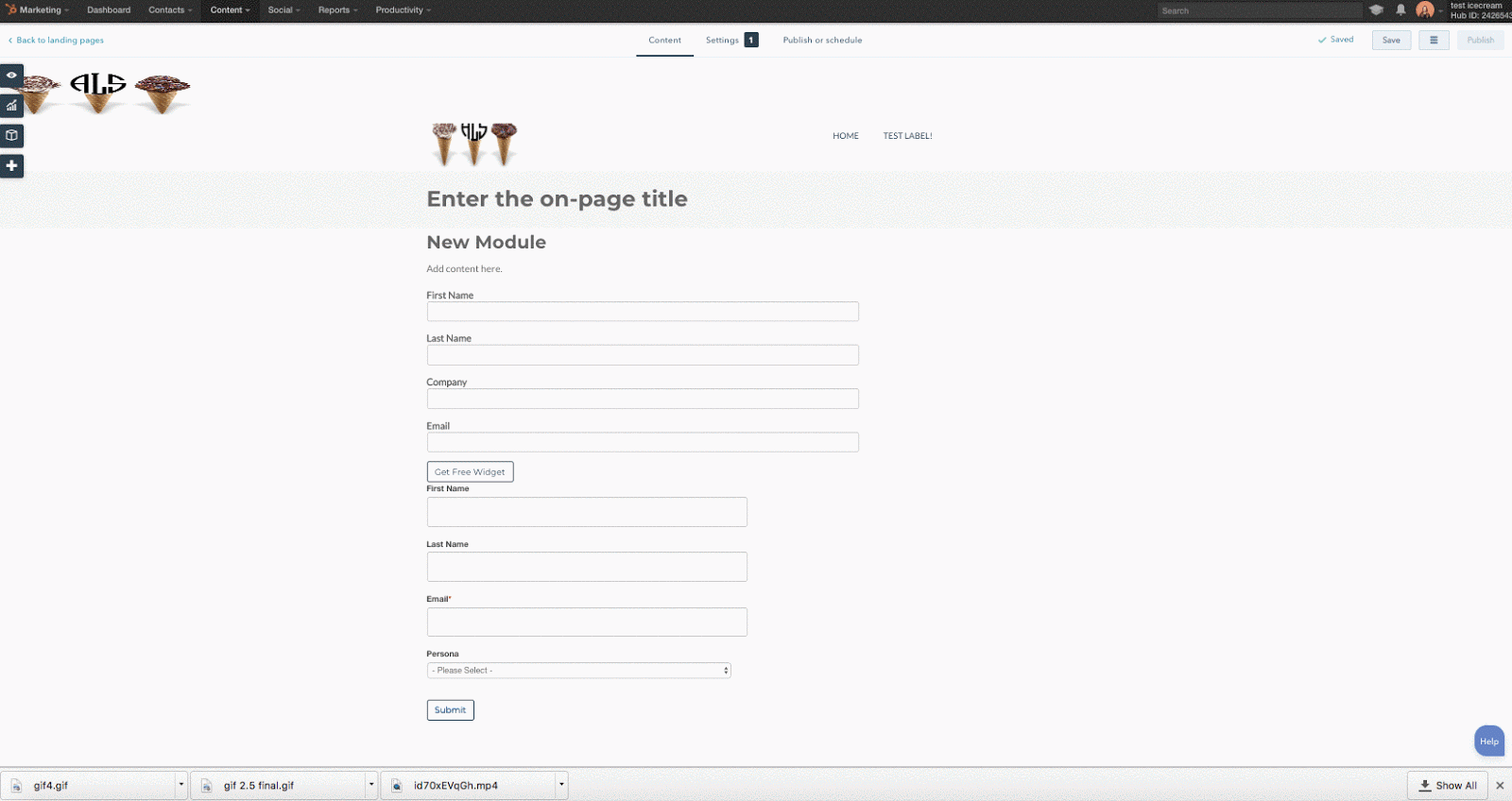 Another HubSpot CMS feature, smart content modules, automatically detect the website visitors' location and offer to display the page in their locale, if available. This functionality is very easy to implement and comes in handy, for instance, on the customer page to show client logos matching the visitor's geographical region.

To avoid Google crawler bots treating different language versions of your website as content duplicates, HubSpot CMS uses "hreflang" tags. Thanks to that, they'll instead be indexed as alternate versions of your page and correctly displayed on respective search result pages. Additionally, you can gain insight into each version's performance using HubSpot CMS's analytics breakdown.
Multilingual website—yes or no?
We've shown you the main benefits of content localization and its most common challenges. As you can see, multilingual content is the future of all business, and it's not a matter of if but when. So, when you decide the right time, go with HubSpot CMS to make that expansion much easier, especially with the help of professionals in HubSpot implementations, like ourselves.